We all know we have a short attention span for news, so here is an update and reminder regarding two important ongoing issues for your pets.
1. Heart disease from dog food.
My original August 2018 article, "Could your dog's food be causing heart disease?" can be found on The Advocate, as well as my blog.
Veterinarians around the world have been concerned with numerous cases of Dilated Cardiomyopathy (DCM) that are non-hereditary. The most recent data shows a total of 1,382 cases reported to the Food and Drug Administration (FDA), as of November 1, 2022. That is a bit over 1,000 cases since I wrote my original article. If that seems like a small number to you, realize that it far under-represents the actual number of cases. Most cases go unrecognized or unreported.
You still need to be worried. It has now become clear that the best course of action is to avoid the ingredients of concern in this investigation. The connection with the ingredients is not fully understood, but there is no need for them in your dog's diet. Just because a diet is available in the store, does not actually mean it is the one you should choose. Do not go by marketing and hype.
INGREDIENTS TO AVOID: peas, lentils, chickpeas, beans, other legume seeds, or potatoes (white and sweet).
Research is ongoing and there are many relevant studies. Here is the conclusion of one important recent study, "Comparison of echocardiographic measurements and cardiac biomarkers in healthy dogs eating nontraditional or traditional diets." From that study: "Key Takeaway: When compared between diet groups, healthy adult dogs eating diets containing pulse legumes (peas, lentils, chickpeas, beans) as main ingredients have lower cardiac function and higher ventricular volume than dogs eating grain-inclusive diets without potatoes or pulses in the first 10 ingredients."
Please read the above quote, and then read it again. This is important. Even if your dog seems completely healthy, and is eating one of these "non-traditional" diets, her heart function is being affected.
Do not feed these ingredients! I am now recommending completely avoiding them. Many diets are available without them. I have some examples on my blog in my original article.
Here is another important recent update by an expert in the field, at Tufts University.
If you want to dig deeper and get a look at the variety of research that is being done in this field, I encourage you to check the list here.
2. Jerky treat illness.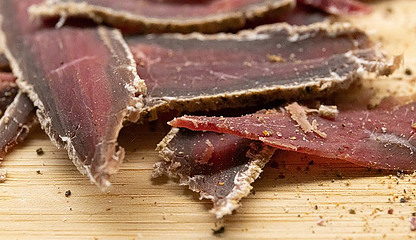 It has now been 16 years since the FDA began to receive reports of illness associated with consumption of jerky treats made from chicken, duck or sweet potato. Often the origin of the ingredients has been China. Keep in mind that knowing where a product is made does not necessarily tell you where the ingredients come from.
The treats can cause Fanconi syndrome, or Fanconi-like syndrome, a type of kidney disease that was rare prior to 16 years ago. Thousands of dogs have died from jerky treats, as well as a small number of cats and people.
Unfortunately, the FDA has not released any updated counts of jerky-related illness since 2016. We know cases are still occurring.
Anne Norris, a spokesperson for the FDA, shared with a veterinary news group (VIN News), via email, in November 2022: "Although FDA still receives reports of illnesses associated with jerky pet treats, reporting has greatly declined since the height of the investigation (2012-2014). FDA continues to monitor this issue."
As I said, there are new cases. The number of reported cases have declined. Also, as noted above, reported cases always far under-represent actual cases. Even now, there are veterinarians that are not aware of jerky-related illness. The decline in reports may be from fewer cases, less awareness by the public, or other unknown factors. Norris advises that at some unspecified time a report summarizing the investigation will be released.
The solution for you, the pet guardian, is simple. As with the ingredients of concern in the first section, simply avoid and do not feed your pets jerky treats. Your pets do not need them.
New cases of diet-related DCM and jerky treat illness can and should be reported to the FDA. I recommend you consult with your veterinarian first, to help confirm the cause of the illness.